T W Barlow
T W Barlow & Son Ltd







Location and period of operation:
| | | | |
| --- | --- | --- | --- |
| T W Barlow | Longton | 1857 | 1882 |
| T W Barlow & Son Ltd | Longton | 1882 | 1940 |
Earthenware manufacturer at the Coronation Works, Commerce Street, Longton, Stoke-on-Trent, England
Not to be confused with the unrelated company - Barlows (Longton) Ltd
Thomas Waterhouse Barlow was in partnership with William Cotton as earthenware manufacturers from 1850. In February 1857 the partnership was dissolved and Thomas W Barlow continued on his own.

It is recorded that he produced earthenware 'in all the usual varieties for the Sounth American, African and Indian markets'

In 1875 a Charles Barlow was recorded as being the 'Potters' Manager' at the works.

'& Son' was added to the title in 1882.

In the 1920s the business was bought by Thomas C. Wild & Sons - it continued under its own name as a part of the Wild group of companies.
Previously: Cotton & Barlow
---
The London Gazette
24th February 1857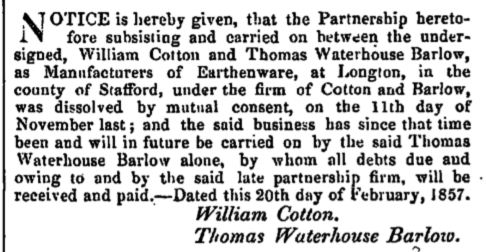 Notice of the dissolution of the partnership between
William Cotton and Thomas Waterhouse Barlow
---

Barlow, T. W. and Co.,
earth'ware manufacturers
from..... 1907 Staffordshire Sentinel
'Business Reference Guide to The Potteries, Newcastle & District'
---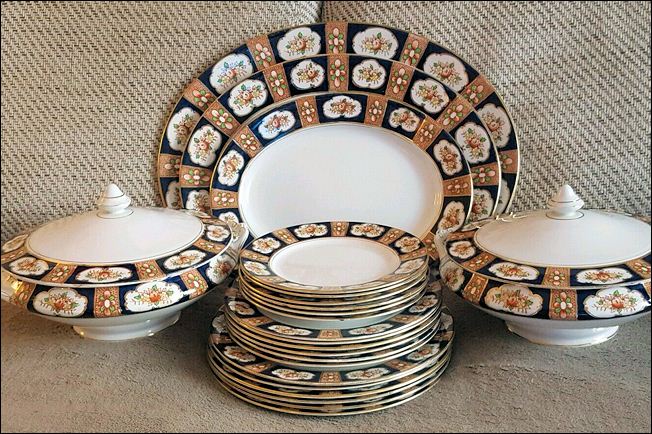 Dinner Set - marked T W Barlow & Son Ltd
---

Serving dish in the TOKIO pattern
---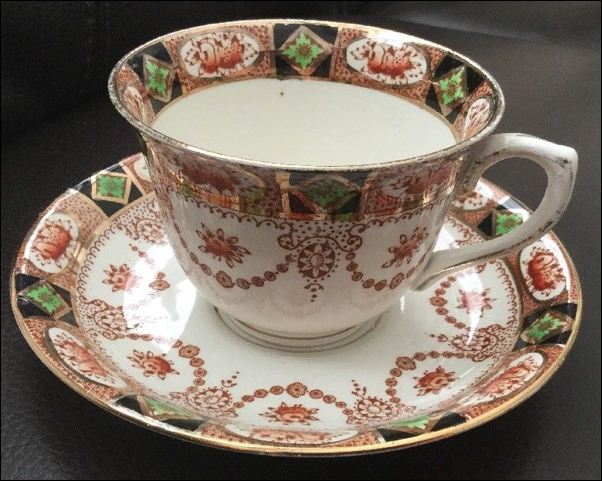 cup and saucer in the SYDNEY pattern
---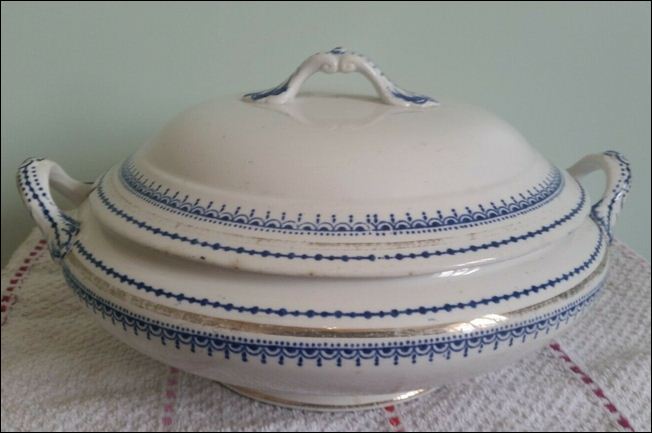 Casserole with lid
---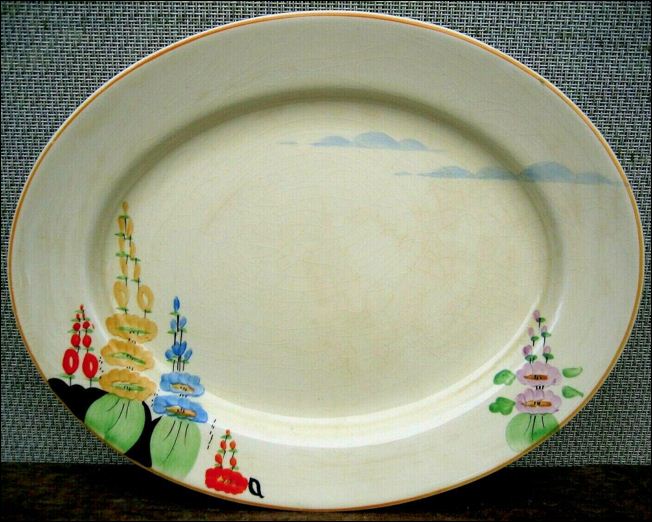 Platter - handcraft Ware
---
Marks used on ware for identification:
Early ware was generally not marked.
Often the trade name 'Coronation Ware' was used along with a crown
but often without the company name.

TWB
1850-82
---
B
B & S
early ware was generally not marked
occasionally an impressed 'B' or 'B & S' was used

---
Coronation Ware
England
T W Barlow & Sons Ltd
c.1910 - 28
---

Coronation Ware
England
TOKIO is the pattern name
The registration number 753579
shows that the pattern was first
registered in 1910
- more on registration numbers -
c.1910 - 28
---

Coronation Ware
Made
In England
printed or impressed mark
1928 - 36
---

Coronation Ware
Made in England
Est. 1873
Handcraft Ware
1936 - 40

"Est.1837" refers to the date of the building
of the pottery factory rather than the founding of the company
---

1878 map showing the location of the Coronation Place Works
---

Red oval - Coronation Works
Blue square - Union Hotel
Yellow Square - Court House
Purple line - Commerce Street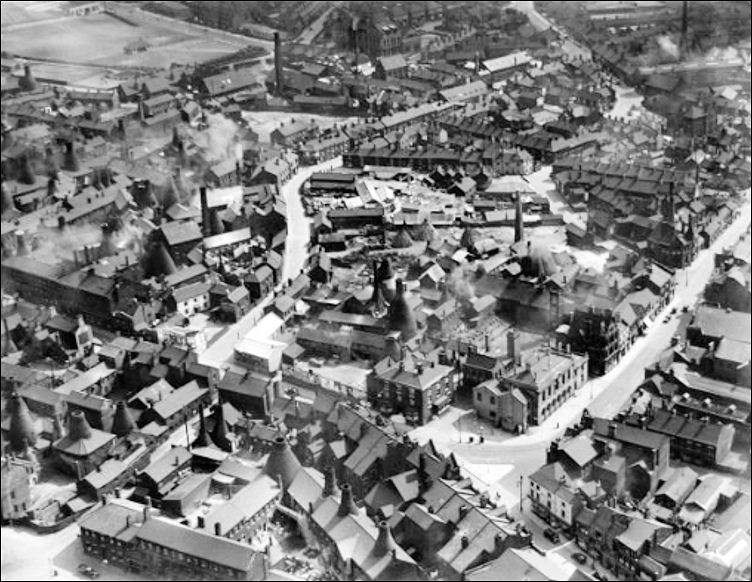 1937 photograph of Commerce Street, Longton
showing the Coronation Works and the surroundings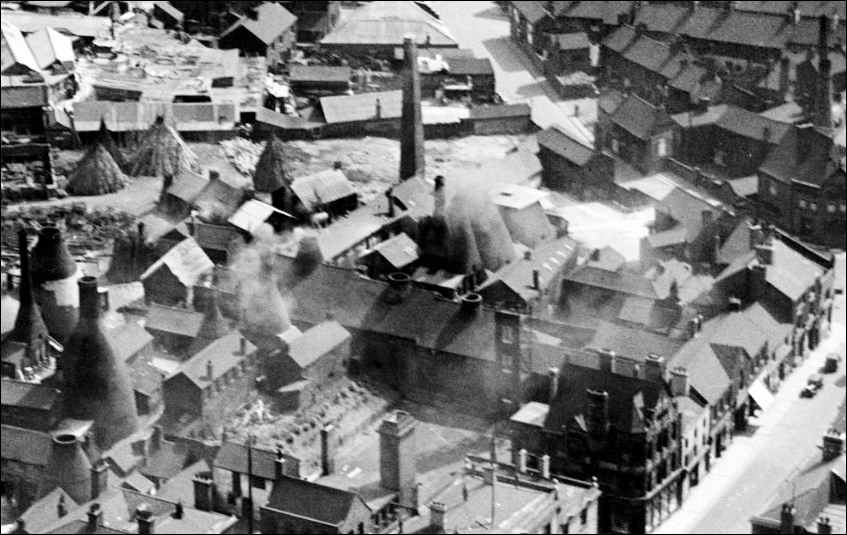 the Coronation Works
---
Questions, comments, contributions? email: Steve Birks
---