| | |
| --- | --- |
| Star China Co | |
Location and period of operation:
| | | | |
| --- | --- | --- | --- |
| Star China Co | Longton | 1899 | 1919 |
China manufacturers at the Atlas Works, Longton, Stoke-on-Trent, England
Originally at the St. Gregory's Works until 1903 and then at the Atlas Works.

In 1903 the company introduced the trade name PARAGON CHINA.

The partners were William Illingworth together with Herbert James Aynsley and John Gerrard Aynsley (the elder sons of John Aynsley, of John Aynsley & Sons Ltd)

In July 1900 John Gerrard Aynsley retired from this business to concentrate on the main Aynsley family business.

1907 Herbert Aynsley's youngest daughter married Hugh Irving, who was a sales representative for the Rubian Art Pottery Ltd in Longton.

In 1910 William Illingworth retired from the business and Hugh Irving (the son-in-law of Herbert James Aynsley) became a partner.

In 1919 the company changed its name to the Paragon China Company.
Subsequently: Paragon China Company
---
The London Gazette
31 July 1900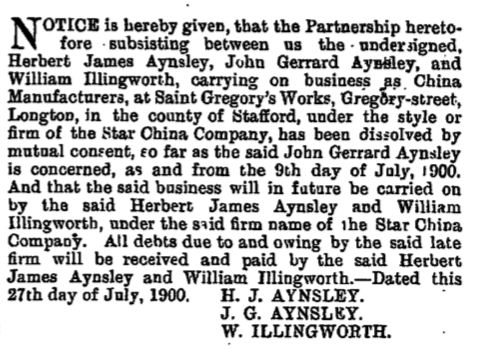 notice that John Gerrard Aynsley had retired from the business
---


Star China Co., manufacturers of china (speciality, patent safety cups, for hotels and ships, tea, dessert, and fancy goods), Atlas Works, High Street. Telephone, 18. Telegrams: "Star," Longton. Proprietors: H. J. Aynsley and Wm. Illingworth.
from..... 1907 Staffordshire Sentinel
'Business Reference Guide to The Potteries, Newcastle & District'
---

tea set with bird decoration, cobalt blue and gilt border
---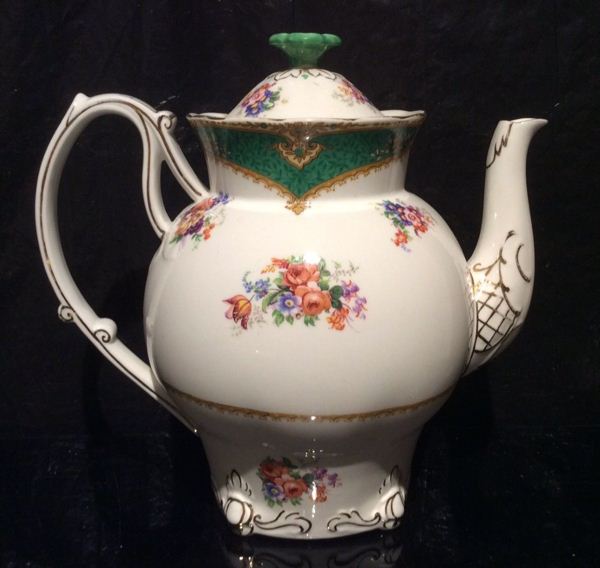 teapot by the Star China Co
---
| | |
| --- | --- |
| green transfer ware trio | trio in the MONA pattern |
---

trio with cobalt blue and gilt border
---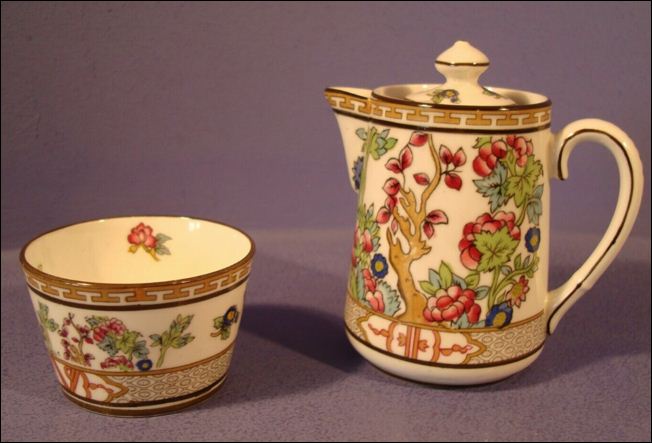 teapot and sugar bowl in the Indian Tree pattern

the sugar bowl bears
this back stamp


the teapot has the name of
the wholesaler
Alfred B Pearce & Co
who were China & Glass Merchants
---
Marks used on ware for identification:
S C Co
Star China
Paragon
the trade name PARAGON was
introduced around 1903/4
---

S. C. Co
England


England

MONA is the pattern name
c.1899 - c.1904
---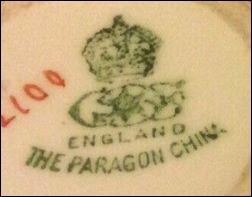 S. C. Co
England
The Paragon China
c.1904+
---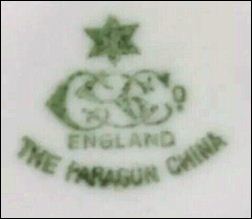 S. C. Co
England
The Paragon China
c.1912+
---

Paragon
China
England
c.1913+
a mark of this style but with the words
'FINE BONE CHINA' was used by
the sucessor company
the Paragon China Company
---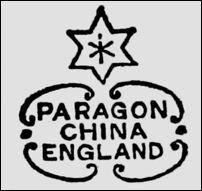 Paragon
China
England
c.1913+
---

1900 map of Sutherland Road, Longton, England
showing the location of the Atlas Works
---
Questions, comments, contributions? email: Steve Birks
---