Brickworks of Stoke-on-Trent and district
Mow Cop Brick Co Ltd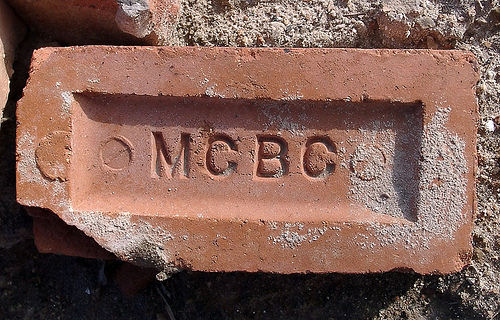 Brick from the Mow Cop Brick Co Ltd
MCBC machine made brick - fairly certain that it is a product of the Mow Cop Brick Co Ltd which had a works on Mow Cop Road in Mow Cop.
photo courtesy of 'Tarboat -Flickr'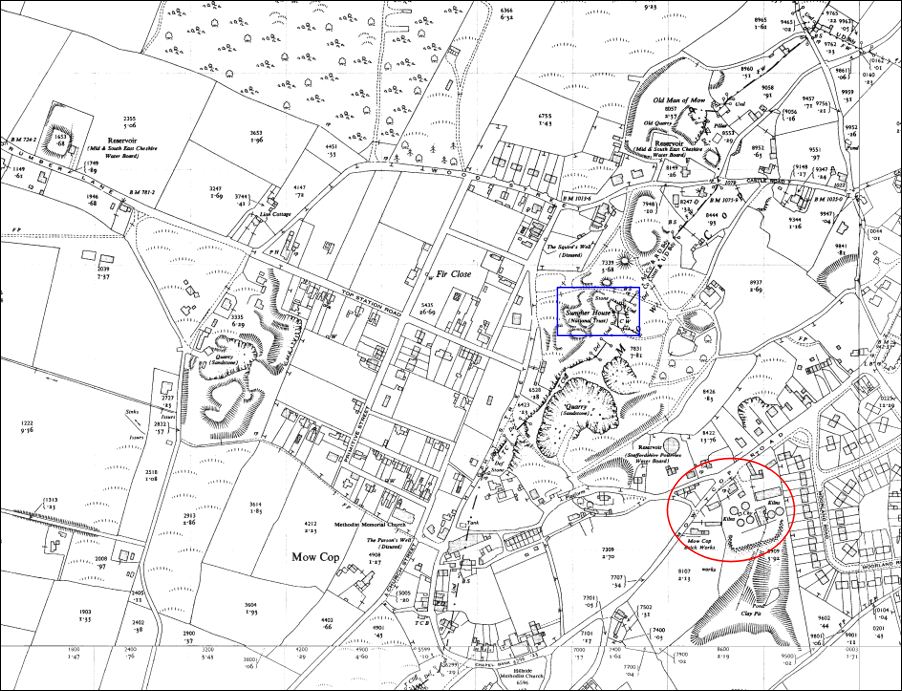 1955 map of Mow Cop
The Mow Cop brick works is shown in Red
the blue rectangle is Mow Cop 'castle'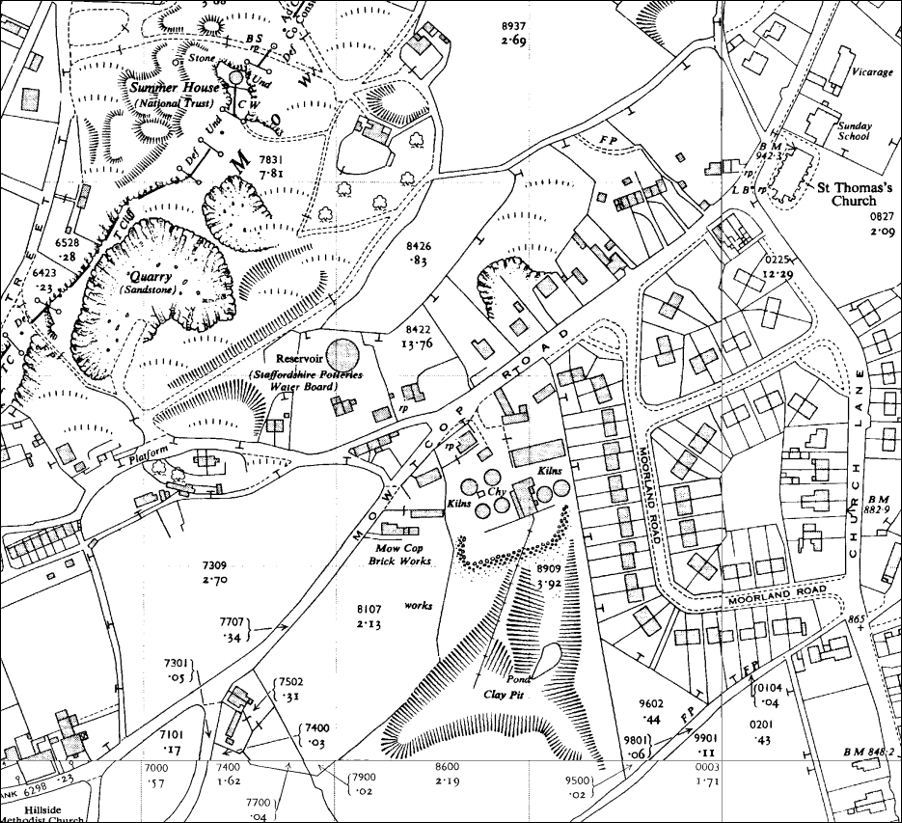 Mow Cop Brick Works at the bottom centre of the map
Mow Cop 'Castle' at the top right
The 'castle' was built as a summerhouse in 1754 for Randle Wilbraham I of Rode Hall.
It was built to look like part of a castle of a bygone era.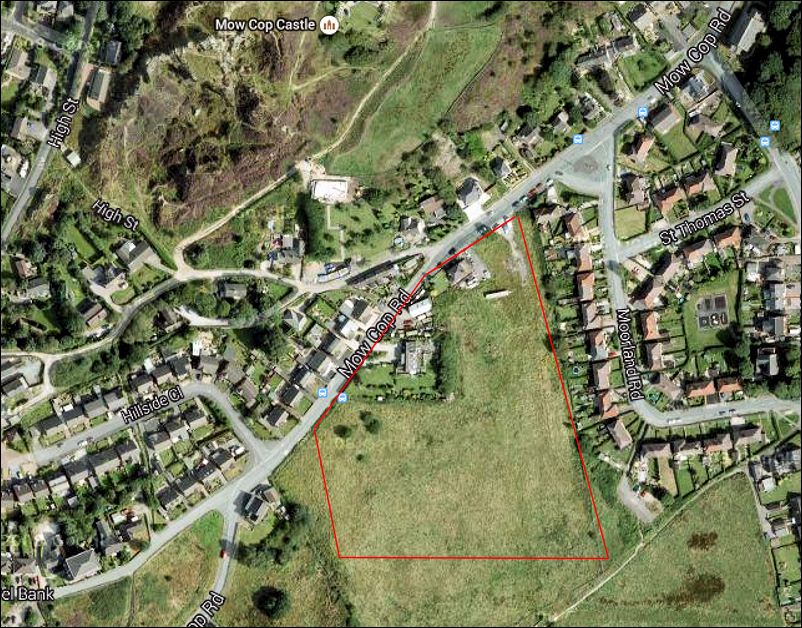 the area of the former brickworks
Google Maps 2015

Related pages:
---
if you have information to add
to this page please email me: Steve Birks