George Hotel - Swan Square area (Burslem)

More on Swan Square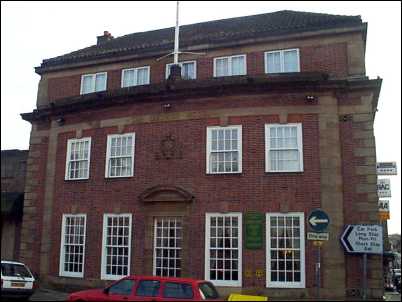 The George Hotel which is bounded by Nile Street (where the Royal Doulton factory is), Swan Square and Chapel Lane.
This photo is taken from Chapel Lane.
---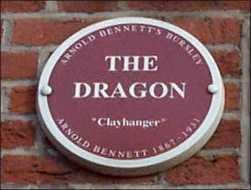 In Arnold Bennett's novels he renamed the George Hotel as 'The Dragon' (for obvious reasons!)
---

Crest on The George Hotel

Close up of the crest - which is the Coat of Arms of Burslem.
---
Photos: Dec 1999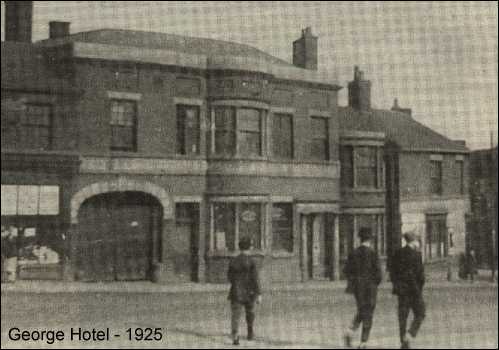 Photo: Wilf Mountford.
The original George Hotel at Burslem, 1925.
This hotel burned down in 1929.
---
Burslem Photo Index | Burslem 1898 Map
[ Comments / Questions? email: Steven Birks ]