Albion Pottery
Brick Kiln Lane, Basford, near Etruria, Stoke-on-Trent
From

To

Occupier

Comments

??

Sept 1889

William Thomas Gleaves and Frederick Gerrard Baddeley

Sept 1889

Nov 1890

William Thomas Gleaves, Samuel Kirkland and Thomas Dean.

Nov 1890

Jul 1891

Samuel Kirkland and Thomas Dean

Jul 1891

c.1938

continued by Samuel Kirkland

c.1897

c.1898

Godden records Kirkland & Piddock as being concurrent with Kirkland & Co.

c.1938

Feb 1947

The business of Kirkland & Co was retitled "Kirklands (Etruria) Ltd" c.1938 follow the purchase of an interest in Kirkland by A.E. Gray in around 1936.

Feb 1947

c.1966

The original directors were: H.S. Kirkland, and J.L. and J.S. Weatherby. Later in 1947 the business was bought by Ernest Barnett and continued with the same name.

c.1966

in operation
as 2020

Company supplying clay, glazes and slips as well as kilns and hobby-ceramic supplies.
Material processing, glaze manufacture, kiln manufacture, warehousing, showrooms and main offices are located at Albion Works.
---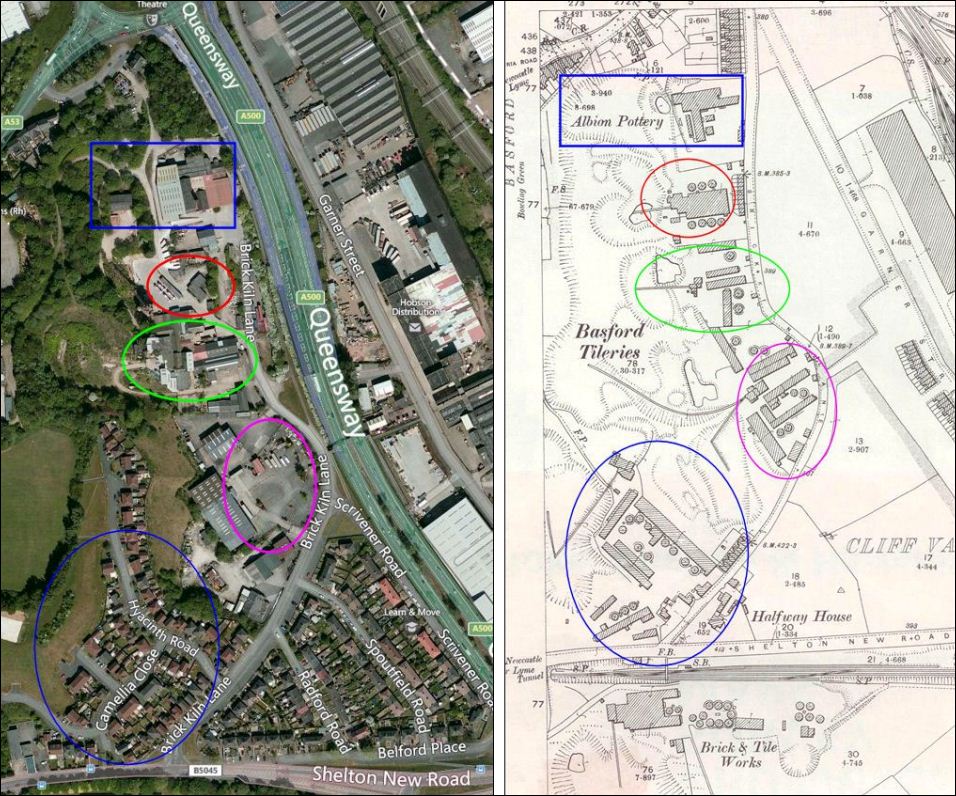 Brick Kiln Lane - to the left 2014 map and to the right 1898 map
Kirkland & Co (blue rectangle)

Brick manufacturers:
J. Sneyd (red oval)

Joseph Bennett & Son (green oval)

Williams & Son (purple oval)

J. Caddick (blue oval)
---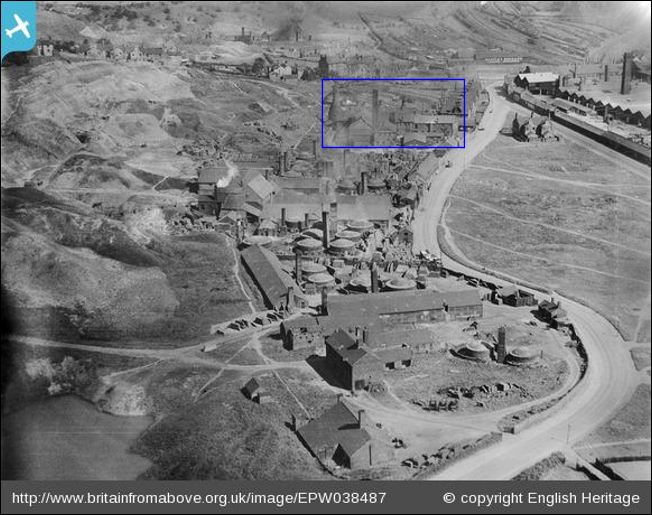 Brick Kiln Lane in 1932 showing the Basford Tileries
and in the blue rectangle is Albion Pottery
Britain from Above

the Albion Pottery 1932

the Albion Works 2015
---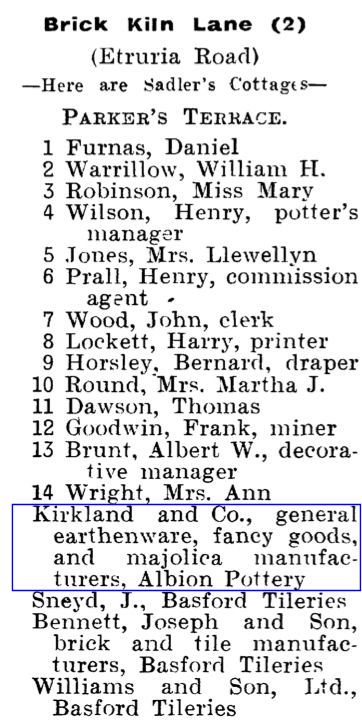 Brick Kiln Lane
Kirkland & Co.,
gerneral earthenware, fancy goods
and majolica manufacturers,
Albion Pottery
from..... 1907 Staffordshire Sentinel
'Business Reference Guide to The Potteries, Newcastle & District'
---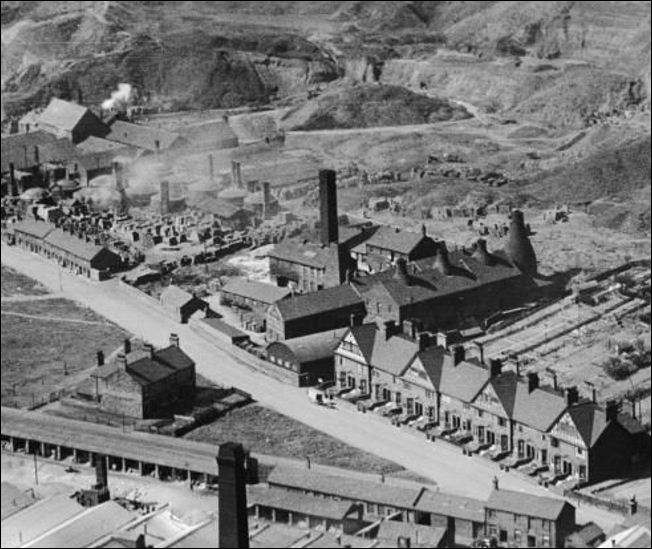 The Albion Works & Basford Tileries
Brick Kiln Lane
Britain from Above

The Albion Pottery in 1932
the road in front is Brick Kiln Lane
the row of houses is Parker's Terrace
top left can be seen the bee hive brick kilns of J. Sneyd
---

Potclays at the Albion Works, Brick Kiln Lane
some of the original buildings (including the chimney) can still be identified
Bing Maps 2015
---
Questions/comments/contributions? email: Steve Birks
---