Railways of Stoke-on-Trent - Potteries Loop Line



Navigate by the section headings below,
or use the "next" "previous" buttons, or if you get lost use the "index page"

Index page for the Loop Line
Introduction | Etruria to Hanley | Cobridge to Burslem | Tunstall
Pits Hill to Goldenhill | Kidsgrove
Potteries Loop Line


next: Pinnox Potters
previous: Tunstall Station


[contents: Tunstall, Newfields, Pinnox]

Tunstall - Pinnox Junction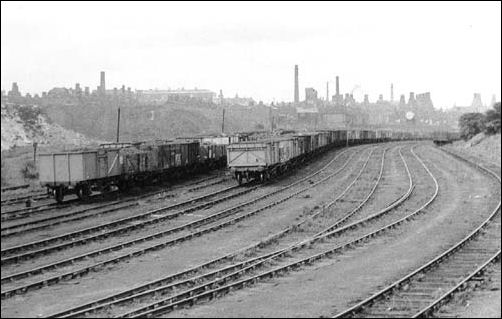 Pinnox sidings on the Loop Line

Pinnox has always been a most important outpost of Whitfield. Seen here Pinnox sidings, full of coal wagons looking towards Pinnox Crossing, with the classic potteries background of 'forests' of bottle ovens.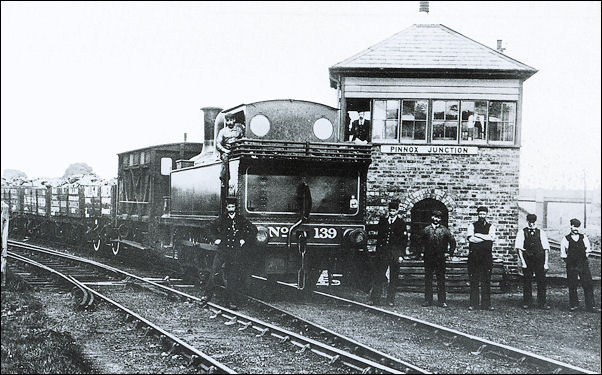 Pinnox Junction - c.1900-1910
A North Stafford Railway locomotive is shown here, about to leave Pinnox Junction with coal from Whitfield Colliery around the turn of the 20th century.
To the right, the Tunstall Lower Branch railway from Longport to Tunstall Junction on the Loop Line and bridge carrying the Whitfield line from Pinnox to Greenhead Wharf.

photo: © Keele University - William Jack Collection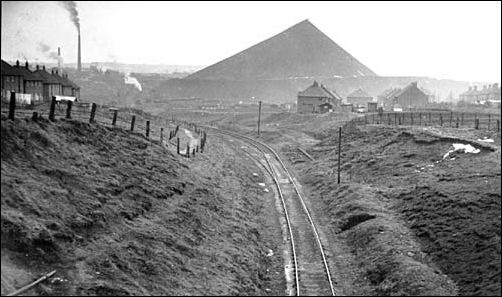 Whitfield colliery

Looking towards Whitfield colliery with the dirt tip in the centre background and the landmark 225ft chimney in the left background, and houses on both sides of the railway line
photos: © Staffordshire Past tracks




next: Pinnox Potters
previous: Tunstall Station


[contents: Tunstall, Newfields, Pinnox]

---