Modern day traces of the Winton name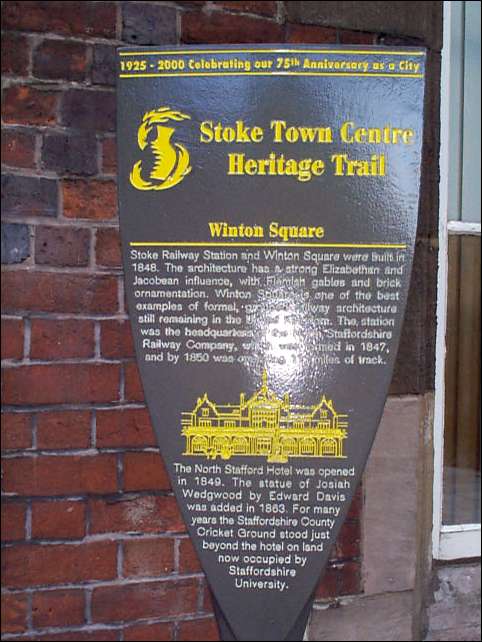 Stoke Town Centre Heritage Trail
Winton Square
The Winton name appears on current day maps and buildings:
In the centre of Station Road is Winton Square where the Station buildings and the North Stafford Hotel stand.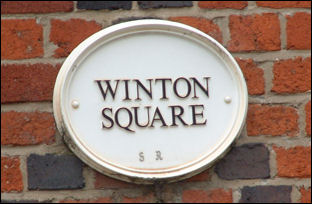 Winton Square


---
To the west on Stoke Road is the building which used to be Grimwades factory "Winton Pottery" now used as offices the building is called "Winton House"

Winton House, Stoke Road


Winton Pottery
"Messrs. Grimwade Brothers established their Winton Pottery (Stoke) in about 1886. A wide range of useful and decorative earthenware was produced."
From: Jewitts 'Ceramic Art of Great Britain 1800-1900.


Royal Winton
backstamp used on some of the
Grimwades ware
---
To the east is Winton Terrace on Leek Road and Wintonfield Street near to the Roebuck pub.


Winton Terrace, Leek Road


---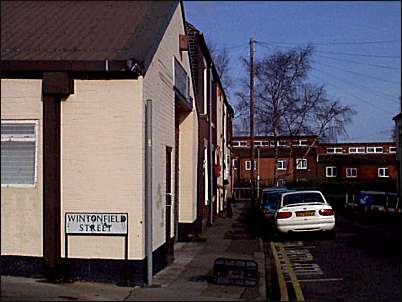 Wintonfield Street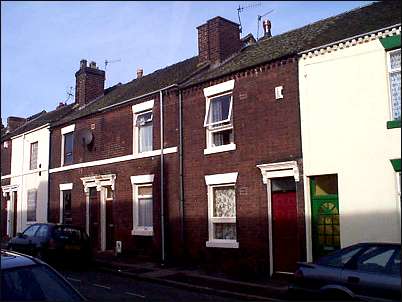 These houses in Wintonfield Street were demolished c.2001