Master Potters in Georgian Burslem


(1714-1837)
Alley end and Town Hall in Market Street (was Market Square)



Location 11 on the index map


Looking back we see the alleyway we have emerged from
leading to High Street.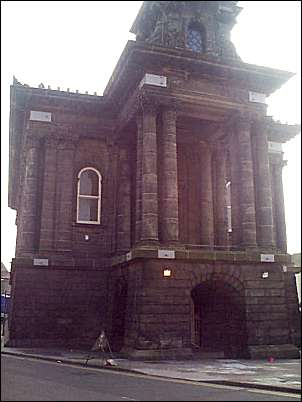 Directly in front is what was the Town Hall,
now a listed building.
Completed in 1854 in ashlar, neo-classic style the
architect was G.T.Robinson.
(Ashlar is made up of carefully worked stones
set with fine, close joints)
The previous Town Hall (on the same site) was a much smaller affair
as can be seen on the 1851 map of the town centre.

a 1893 picture and description of the Town Hall
---
next we go to look at the Mechanics Institute
---
questions/comments/contributions? email: Steve Birks