| | | |
| --- | --- | --- |
| | Stoke-on-Trent - photo of the week | |
Vicarage to St. Paul's Church, Dalehall, Burslem
Built in 1858 as the Vicarage to the nearby St. Paul's Church

The curch was built in 1828 and demolished in 1974 - a replacement church was built on the same location.

Adjacent to the vicarage, in Shirley Street, was a mission church of St. Paul's.

At one time the house was used as the headquarters of Heath Filtration Ltd.

Was fully refurbished in 2008 as part of the Townscape Heritage Initiative.

In November 2012 it was announced that it and the derelict houses alongside were facing demolition as part of a £12m expansion planned by Steelite International.

The building is owned by Steelite.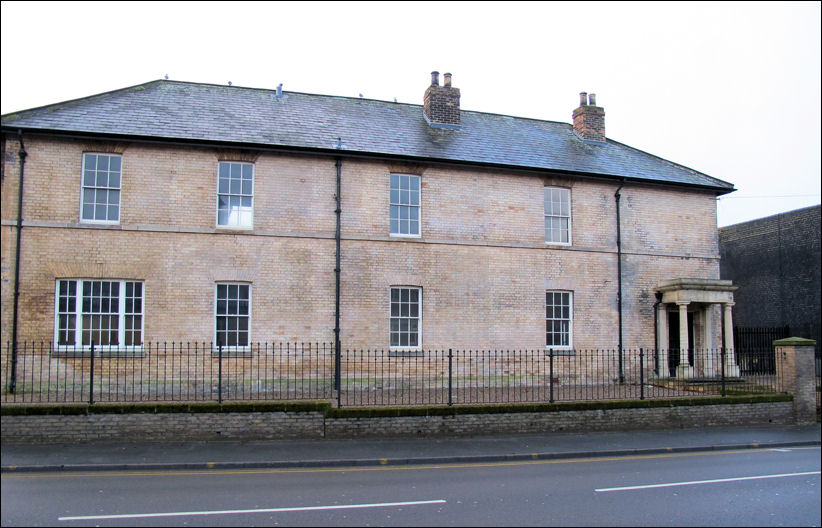 Frontage of St. Paul's Vicarage on Newcastle Street, Burslem
built in 1858, refurbished in 2008
The church of St. Paul, Dale Hall, was built in 1828–31 as a chapel of ease to the church of St. John the Baptist. The site for the new church, to the north of Newcastle Street, was given by William Adams of Cobridge, a patron of the mother church, and at that time the new church lay in almost open country.
The original parsonage was a house on the north side of Newcastle Street (west of Ellgreave Street) which was purchased from John Brindley who had had it built in the early 1770's.

It was sold in 1858 and a new house was built on the south side of Newcastle Street - in the late 1950's this was sold to Heath Filtration Ltd.

A house on Porthill Bank was purchased in 1958 for the vicarage.

Currently (2012) the rectory is in Heyburn Crescent close to the present day church.

---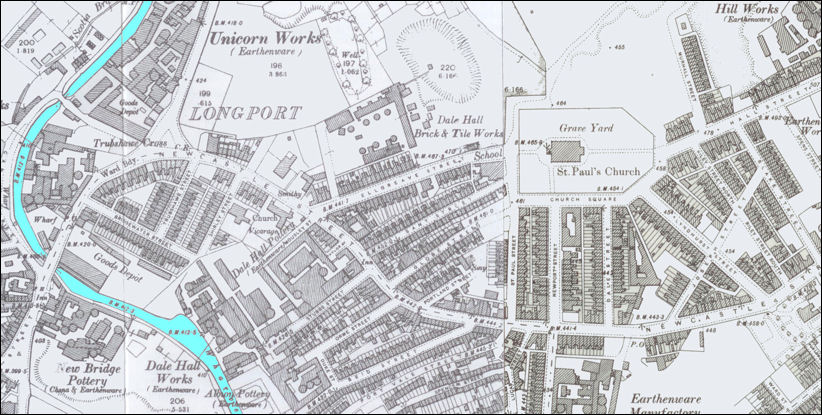 The area of Longport and Dalehall in 1898
the Trent and Mersey canl is to the left of the map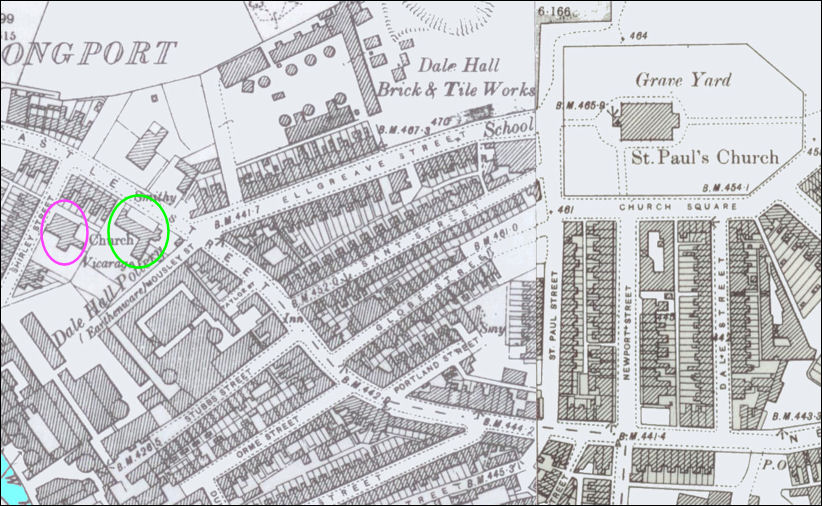 St. Paul's in the upper right corner
The 1858 vicarage is highlighted in green and the mission church building in purple
just below the vicarage were the Dale Hall and Albion Potteries


on this 2012 map St. Paul's can be seen to have been replaced by a smaller church building
The 1858 vicarage still exists - highlighted in green
The mission church in Shirley Street and the Dale Hall and Albion Potteries have become Steelite pottery
Google Maps
1907 directory entry for Shirley Street Mission

view from the other side of Newcastle Street
to the left is the Steelite pottery factory
Bing Maps

---

In 1907 the incumbent was the rev. Hyma Redgrave

Steelite pottery factory to the left of the vicarage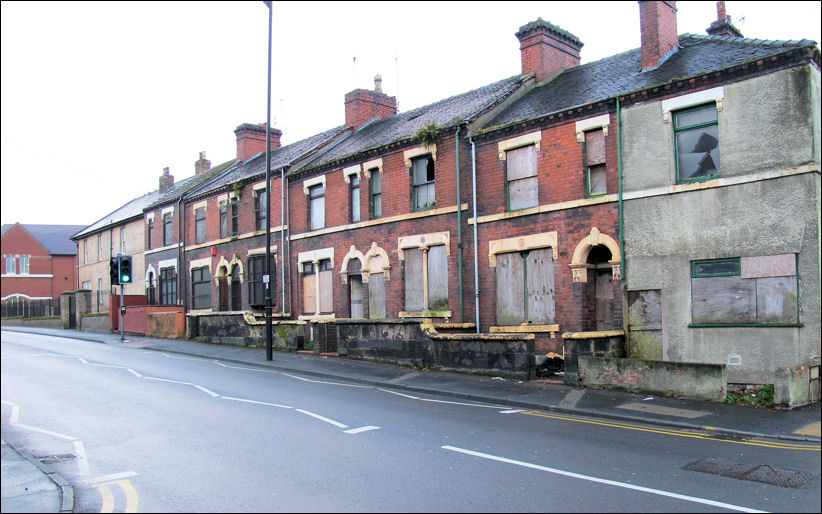 these houses in Newcastle Street are awaiting demolition
the vicarage, which can be seen between the houses and the Steelite factory,
may also be demolished to make way for an expansion of Steelite International.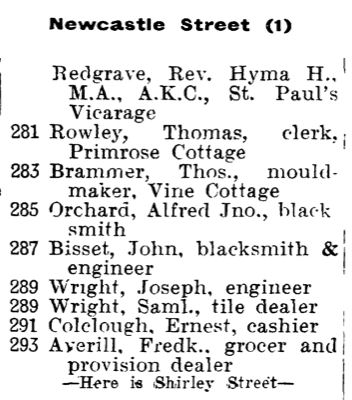 this 1907 directory entry lists the incumbent of the vicarage
and the names and occupations of the seven houses below it
from: 1907 Staffordshire Sentinel 'Business Reference Guide to The Potteries, Newcastle & District'

---